Alangudi Sri Radhakalyanam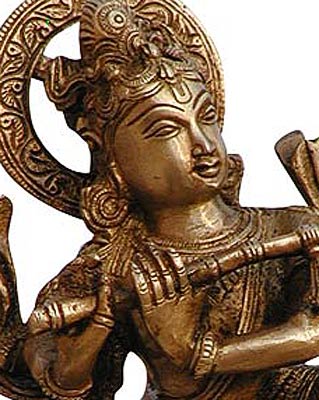 Alangudi is a small village in the district of Tiruvarur in Tamilnadu. People from all over India visit this place to have the dharshan of Lord Dakshinamoorthy. Here Sri Radhakalyanam is Performed every year since 1948. Early history reveals that the aastigas of this village were conducting Ekadisi Bhajans and established a bakthi movement since 1945. Prominent figures in the villge like Sri Gopala Iyer and Sri Duraiswamy Iyer were responsible for establishing this satsang at Alangudi.
Bhagavathars like Pandur Bhagavathar, Chandrasekapuram Durai Kurukkal, Pulavarnatham Viswanathaiyer, Narikkudi Seenu participated in the ekadasi bhajans. Later, it was Sri Pandur Bagavathar who suggested that Sri Radhakalyana Mahotsavam could be celebrated at Alangudi to bring fame and glory to this village. Thus the seed for this great divine event Radakalyanam was laid. Since 1948 this function has been conducted at Alangudi without a break. Those days, our elders faced a lot of difficulties in conducting this function. They used to collect funds from devotees and conducted this function.
Now, at Alangudi, we celebrate Sri Radhakalyanam in a larger scale. Many ardent devotees of Alangudi Sri Radhakrishna give unstinted support to the Trust and as such almost all the expenditure are met by sponsors.
Some people bear the entire expenditure for vegetables for the event. Someone sponsors rice. The other takes care of milk supply for the entire event. Some people donate for entire decoration and it goes on that way. The villagers, especially the odayar community of Poonayiruppu and Narikkudi, provide financial as well as moral support to this event.